Photography by Kendal is part of the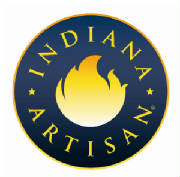 Indiana Artisan Program
The NEW!
PHOTOGRAPHY by KENDAL
website is on-line at
Fine Art - Events - Commercial - Outdoor Portraits
Freelance Writing
PHOTOGRAPHY by KENDAL is the award-winning photography of Dillsboro, IN photographer Kendal R. Miller.
The new Photography by Kendal website was made possible by a grant from the Artist Access category of the Indiana Arts Commission (IAC) Individual Artist Program for FY2011.
It was supported by funds from the National Endowment for the Arts
and the National Assembly of State Arts Agencies, through the
National Accessibility Leadership Award that was bestowed on the IAC in 2009. The new site design was provided by
Melissa Jackson Brister.
All text and photography ©1997-2011 Photography by Kendal and Kendal Bushnell/Kendal R.Miller.
All rights reserved.